AVR ISP-programming starts with RESET activation following by transmitting of programming enable instruction. Entry sequence requirement is that SCK must be set to '0' during RESET activation. Otherwise SCK falling edge causes unintended programming hardware state change.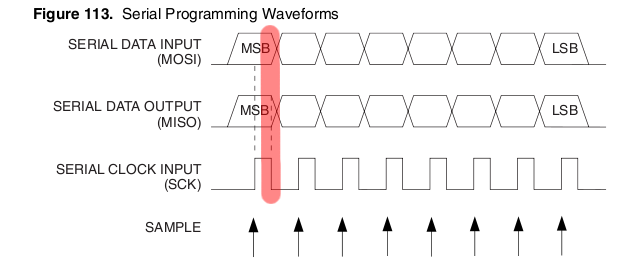 The falling edge distorts 4-byte programming instruction. The microcontroller does not recognise it and does not enter programming mode. There is no sense to send programming entry instruction again because byte-level command's phase is shifted by one SCK period. The last SCK pulse of previous instruction will act as extra pulse for subsequent command.
Synchronisation can also be corrupted during programming process. Read more in publication about AVReAl "synchronisation lost" message.
Atmel datasheets describe two methods for synchronisation recovery.